A couple of years ago, Ali and his sister (who still lives in Egypt) started a co-op to help widows and their children. These women and their families live in poverty with very little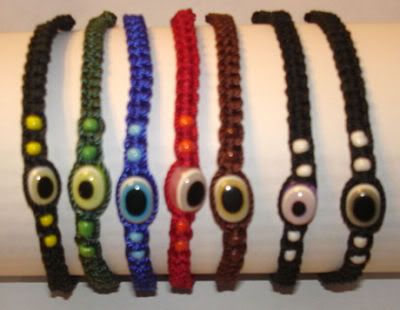 opportunity to improve their futures. They don't complain about their circumstances and deal with their lives as best they can. Although they don't have money or jobs, these women do have some amazing needlecraft skills. With those skills and materials that we donate to them, the women make beaded chokers and bracelets, beaded bellydance scarves, crochet hats, and macramé chokers and bracelets that we purchase from them for resale. The women maintain their dignity and provide for their families without having to rely on anyone other than themselves. The co-op has been so successful that others are now buying their handcrafted items for resale as well!
'Tis the season to be jolly for sure, but it's also the time of year when gratitude finds its best expressions. Ali and I would like to thank all of our customers who have purchased one of these items from the Widow's Co-Op because your purchases have helped us to continue to help them help themselves and for that, we are extremely grateful.